Stage 6 Report(English)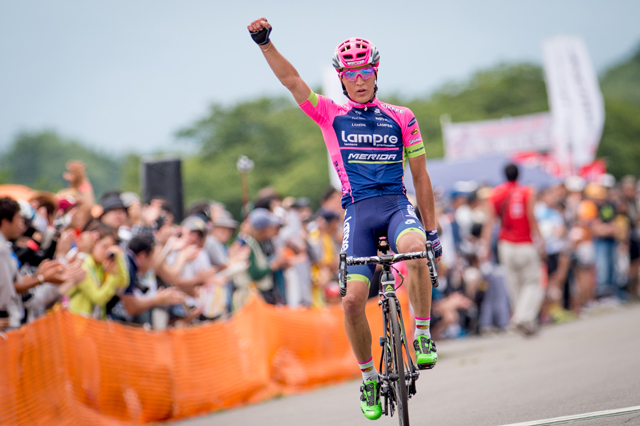 TOUR OF JAPAN 2015 Stage 6(Izu/122km)
Number of visitors: 20,500
Temperature:24℃
Weather: Fine weather
Lampre Merida's 1-2 finish to Izu!
Stage 6 of the 18th Tour of Japan was set in the Japan Cycle Sports Center in Izu, home to the established institution of the world-renowned Japan Keirin School played host today to the 18th Tour Of Japan. The circuit was blessed with good weather conditions that liven the spirit of the race and a strong crowd of 20,500 that set up camp to create a carnival like atmosphere for the riders and fans alike.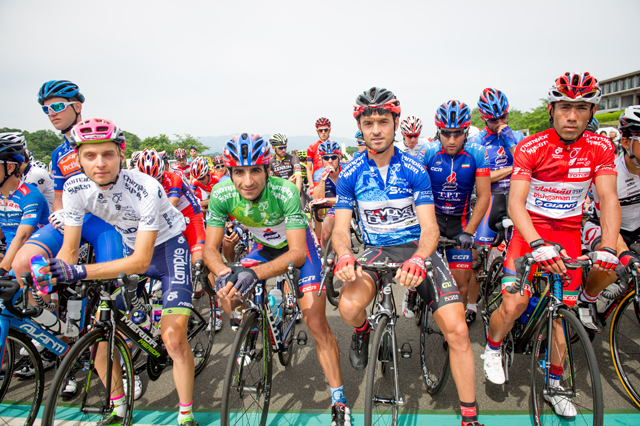 The race started today without a neutral zone to let the riders adjust themselves before the start. At the 2 km marker, a small group consisting mostly of the Iranian riders represented by Pishgaman Giant Racing and Tabriz Petrochemical launched an attack that would see them set the pace and control the race in front of the peloton before the winner of the race Valerio Conti and his team mate Luka Pibernik of Lampre Merida outsmarted them in the last lap to cap a brilliant win for his team after the young rider showed outstanding racing tactics and determination.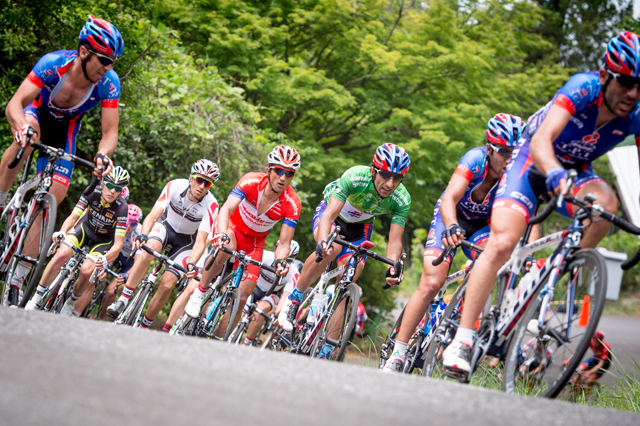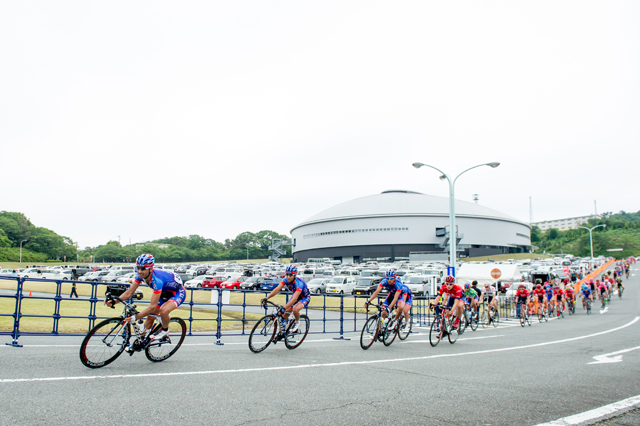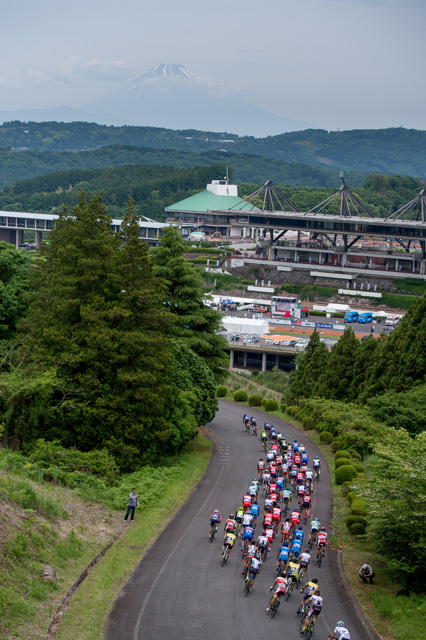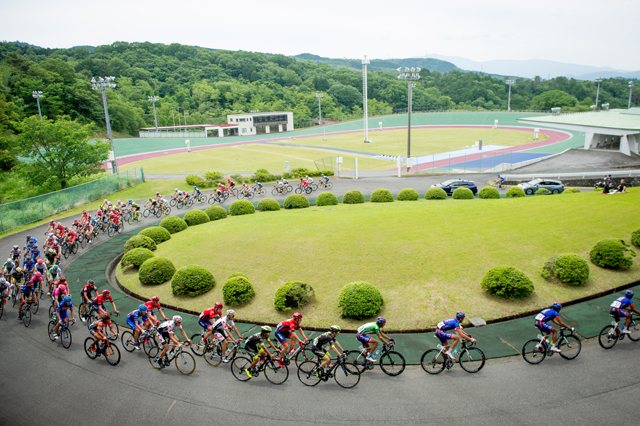 With this win, Valerio Conti wins his first race of the season as well as the first win for his team of Lampre Merida at the 18th Tour Of Japan, he finished in a total time of 3'26"58 over his compatriot Luka Pibernik (3'27"03) and Bridgestone Anchor's Thomas Lebas (3''27'03) who finished second and third respectively.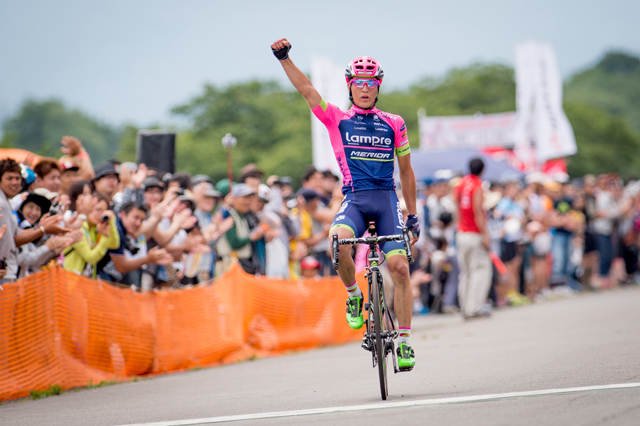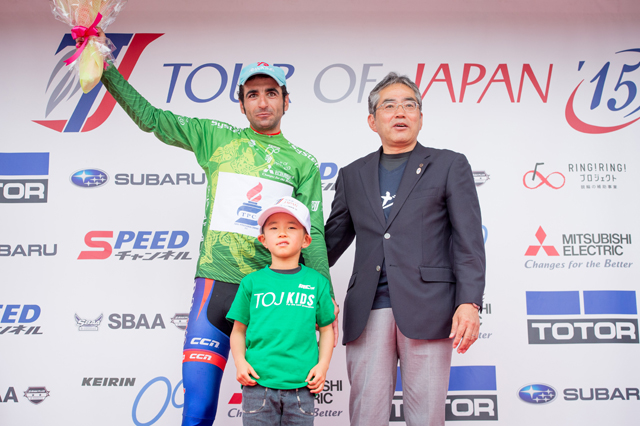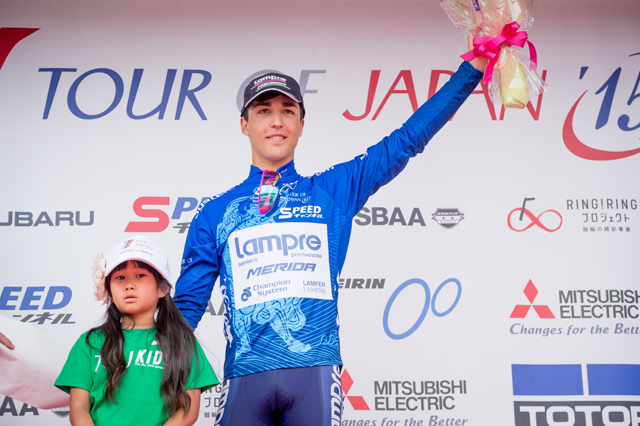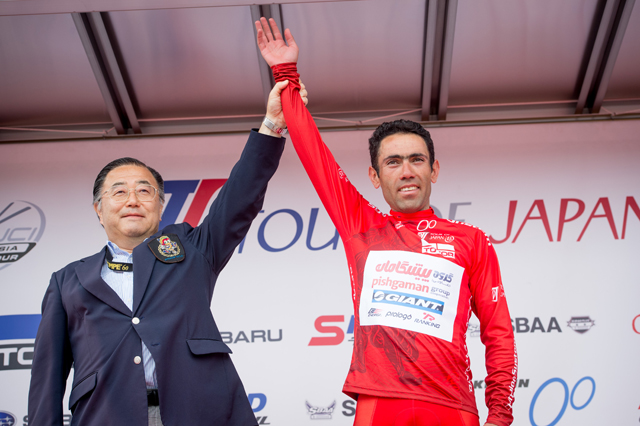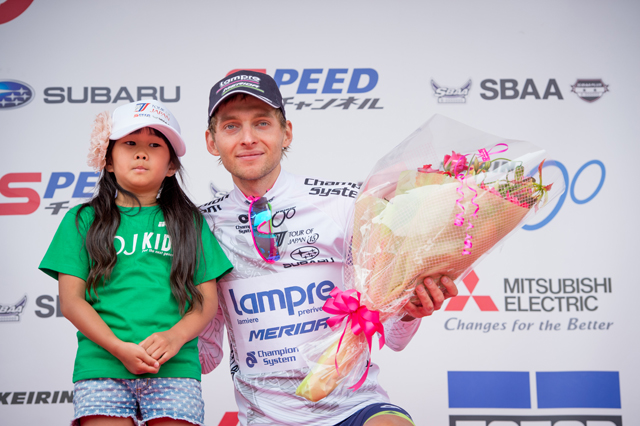 Stage 7 tomorrow will conclude the final and last stage into the capital of Japan, Tokyo, and the race will see the riders riding into a neutral zone of 1.2km before running amok in the streets of Tokyo to complete the 112.7km course.
Comments from the riders as follows: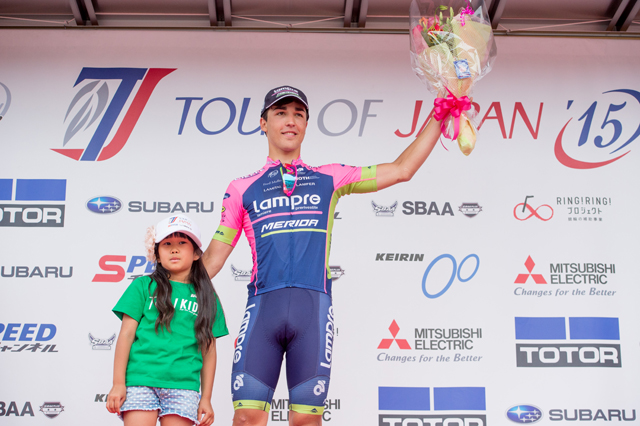 Valerio Conti, Lampre Merida
Bravo Valerio! First win of the season for you,how do you feel now after the win and what happened during the last 10km?
"This has to be one of the toughest race in the season for me and team and especially since this is circuit stage after 6 days of racing hard, everyone was feeling it (fatigue), fortunately we could keep the spirits and conditions up for the race and we tried to do our best for the final lap. We knew this is the hardest course in the TOJ and we prepped well for the race. The Iranian riders dominated and were aggressive in the first half. But we realized the Iranians were tiring out so we decided to push them behind and I decided to go for it on the 17km and thankfully we made it. I am absolutely delighted for the win today and hope to carry on my form"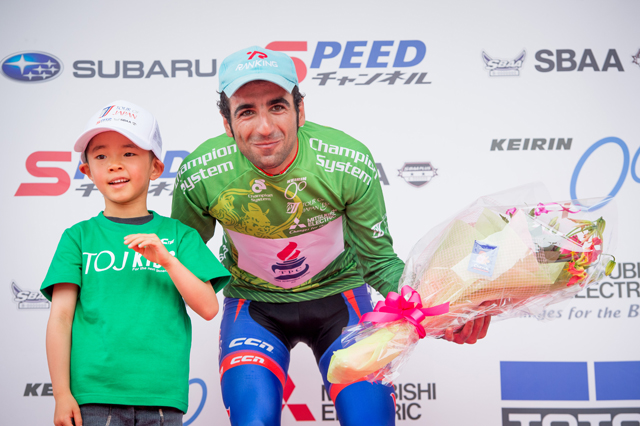 Mirsamad Pourseyedigolakhour, Tabriz Petrochemical Team
Even after a stage like Fuji yesterday, you rode well into the finish today coming in the top 5, it's the last stage tomorrow, are you confident that you will win the Tour of Japan this year?
"It's quite a tough race, I know this course as I raced here last year. The main riority for the team and me was the same like yesterday, to keep the green jersey. The rest of the teammates got into technical problem and I had no choice and and support but to go alone. I had to keep the time gap close for the General Classification, as I wanted to keep my jersey. Today has got to be the hardest race for me but i'll do my best and try to come home with the green jersey."